My Birken experience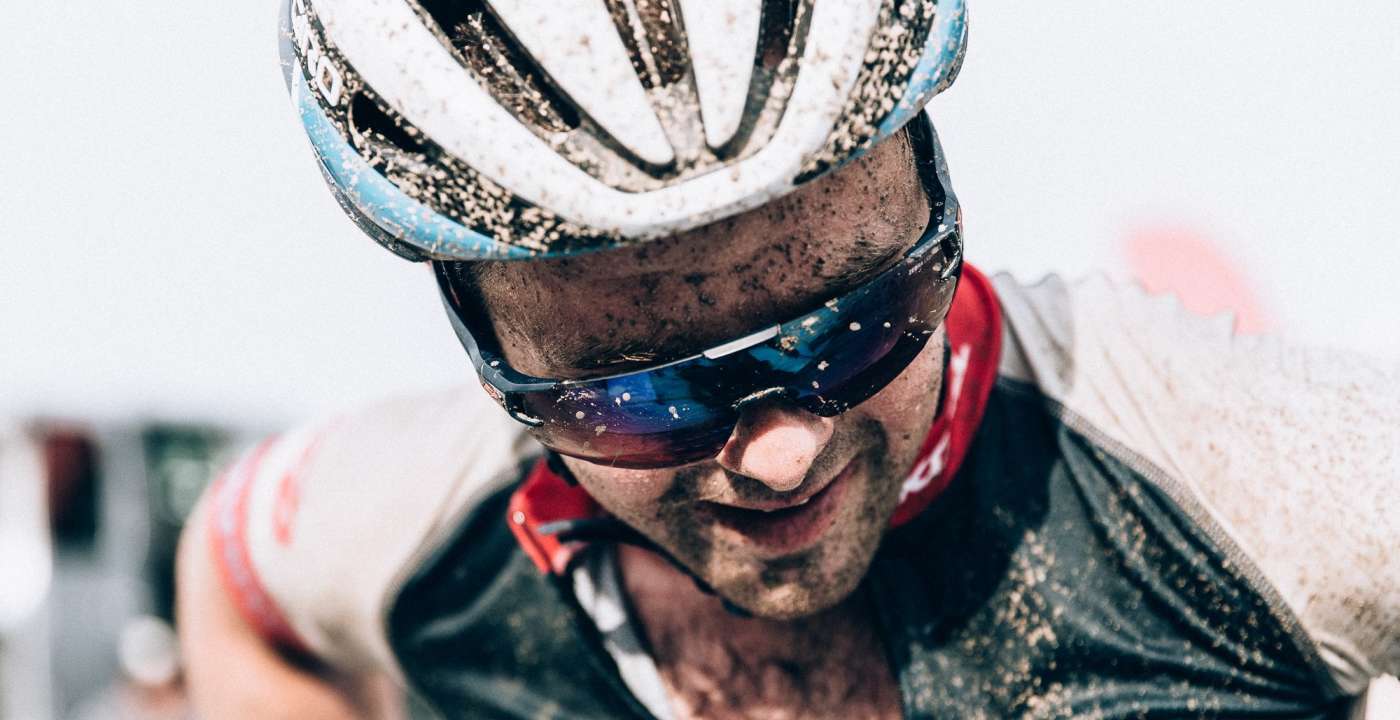 Text: Cory Wallace, Photo: Anthony Smith/Anderl Hartmann
My Birken experience
The Norwegian part of the Euro trip started with a 3 hour flight with Wizz air from Romania to Oslo. There I was to wait two hours for my buddy Anderl to show up.  Our Norwegian buddy Thomas would then pick us up and we'd drive 2 hours north to Lillehammer, home of the 1994 Olympics and the site of the legendary Birkebeiner xc ski and mountain bike Races.
- Birkebeiner means birch-leg, and is a person strong in adversity and who is never overwhelmed by hardships.
Waiting for Anderl, I found a comfy place to get some work done and soon enough Anderl was sending messages, asking where he could find me in the airport.  I told him I was sitting in the only coffee shop near the exit on the main floor, impossible to miss.  I waited and waited and eventually Anderl sent another message saying he'd been everywhere and started to question which airport I was at.  He was flying domestic from Northern Norway, while I was flying International from 
Romania so I assumed I would be at the main airport but couldn't figure out why it was so damn small.  Upon further review, I opened google maps to pinpoint my location and was shockingly 180 km south of the real Oslo airport, right in the middle of a farmer's field in south Norway.  WTF I thought, Wizzair said Bucharest-Oslo, not Bucharest to a hay field in the middle of no where. 180 km is a long ways away to still be calling it Oslo. I'll be calling Wizz Air and asking for my money back as they are falsely advertising they fly to Oslo.  Luckily Norway has a sweet train system and with a $100 ticket I was on a 4 hour journey to Lillehammer by luxury transit.  
From here the trip was solid.  Thomas, Anderl and I had a good couple days getting ready for the 15 000 rider, 84 km Birken race on the weekend.  The Birken has been held since 1993 and commemorates a journey that Birkebeiner loyalists made in 1206 to carry the heir to the Norwegian throne, 1 year old, Hakon Hakonsson, across the mountains by skis to save his life.   Hakon would later go on to become King and ended the Norwegian Civil War.
We pre-rode the finishing stretch which involved a straight descent down a ski run in which Thomas hit 100.1 km/hr.  The last 2 km of the course was a sketchy finish with high speeds, hairpin corners on gravel and slippery grass, thus we rode it a few times to pick out the proper lines.  Between riding the course, we'd hang out on the roof of the Scandic hotel, experimenting eating Norwegian brown cheese on different foods and listening to country music.  The best brown cheese combination was on a rice cake with hummus, and Norwegian salmon. Although brown cheese on an apple was also a good combo.
Thomas and I would also find a new backpack sponsor called USWE.  Part of the Birken, requires riding with a 3.5 kg pack to mimic carrying baby King Hakon over the mountains.  USWE had the best looking packs at the pre-race expo so we started talking to their reps and eventually ended up each with a kick ass race pack.
Birken – race day:
Race day started with a 1.5 hour drive over to the race start in Rena, which was at 3:30 pm, hours after the 10 000 + amateurs had raced.   It felt like we were coming to the scene of an apocalypse as the streets were pretty quiet but you could tell something huge had just occurred. Following a short warmup and weighing our packs, it was off to the race start with about 250 other elite and Junior racers.    It was a bit of a crazy start as everyone jostled for position on the narrow roads.  Every time there was a drive way or any opening on the side, riders would sprint to try and move up a couple places.  Being the polite Canadian I soon found myself around mid pack, a long ways from the front, sandwiched in with nowhere to go. 
Cresting the top of the first 6 km climb things opened up a bit as we hit a fast descent on loose gravel.  Apparently half the riders in the race were road racers, as I quickly moved up 50+ positions on the downhill and then found myself hike a biking up the next lose uphill as there was a bottle kneck of riders.  It was chaos, but luckily I had practiced running with my bike a lot at the last race in Romania, thus passed another 20+ riders.  Cresting the top there was a lead group of 6 getting away, followed by a chase group of 12-15, and then my group with another 8+ riders.  Unfortunately I was the strongest guy in the group which meant I spent all the time at the front, trying to catch up to the lead group before the race got away on us.  The gap would close from 30-20 seconds but I was riding over my limit and new I'd have to back off soon.  Just as it looked like the race was gone, 2 Norwegian powerhouse's rolled by on rigid hardtails with carbon time trial road wheels.  It took every ounce of energy to just stay in the draft of these guys as they must've been pushing well over 500 watts.  It was a free ride back to the lead group, which soon swelled to 30 riders. 
From here it was a full on road race often going 40 km/hr+.  Guys would pin it for 1-2 minutes, in which all I could do is go cross eyed and pedal my bike as hard as I could, crossing my fingers the pace would let up before the engine detonated. And then everyone would sit up and we'd cruise along at recovery pace.
This went on for an hour until we hit a decisive 5 minute climb, 60 km into the race and with just 25 km to go.  The roads we were racing on were hardback dirt and were just like pavement, thus the roadies went to the front and blew the race apart on this punishing climb.  I would've liked to have been feeling better, but was having a tough day and was one of the first to get shelled from the lead group and would race in the last 22km with what was left of the shrapnel.  Just before the sketchy descent down the ski run, a group of 8-10 riders would roll up on my wheel.  I thought, "oh shit, now I have to actually pin it down this sketchy ass descent or else lose 10 positions.  Luckily I was riding my full suspension Kona Hei Hei, which meant no one was getting by me before the finish, and I'd roll in 22nd.  Not the best day on the bike, but it was definitely a memorable one!
Brown cheese and relaxing
The following days in Lillehammer were spent between eating brown cheese, relaxing at the Scandic hotel, and trying not to go broke.  Norway is one of the most advanced countries I've been to as they really seem to have life figured out over here. Almost everyone is active with the ones wearing Swix shirts tending to be the fittest and probably richest. Throughout the countryside people seemed relaxed and happy and there is lots of nature all over the place.  The biggest downfall is it costs a fortune to be here.  1 day in Norway is equal to about 2 weeks in Nepal expenditure wise.  Going out for sketchy chinese food is $70+ dollars,  drinks at a bar, $15-25, a small yogurt at a convienance store, $6.
In Hafjell with Lars Ragnar Manengen
In between trying not to go broke we went on rides with local legend Lars Ragnar Manengen.  Lars was Norway's top racer for awhile and is now a bike guide based out of Hafjell.  He took Anderl and I on some rad trails on a plateau 400 vertical meters above Lillehammer,  it reminded me of riding in the Canadian alpine, only a bit more tame as much of it was pasture land.  Eventually our time in the Olympic village ended and it was time to catch a train back to Oslo (the real Oslo airport) and then fly 2 hours north to Alta.  Here we would meet up with  Odd Peder and his team at the Skaidi Xtreme to start a few days of nordic adventures before tackling possibly the World's most northern race, the 41 km Skaidi Extreme.